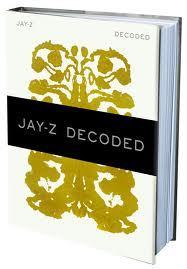 The future of marketing isn't social media in the the way we think social media is Facebook or Twitter.
Elements of a Transmedia Story
Why is Content Marketing important?
Consumer consumption of content is no longer isolated in media silos. Consumers can read the news on an iPad. Consumers can watch a movie on their phone. Consumers can listen to radio on their TV. Every form of media can now be consumed from a screen. The screen can be a TV, laptop, smartphone or an in-car dashboard to name a few. From each of these screens, consumers can read articles, watch movies, record ideas, moments and make videos. They can play games, listen to radio and perhaps most importantly, consumers can use any screen to research every brand. In her book Media: From Chaos to Clarity, Judy Franks points out that marketers are now dealing with a new relationship between content, consumers and channels.
Google examined that new relationship in the ZMOT, study. Google determined that between 2010 and 2011, consumers have doubled the number of sources they consult prior to choosing a brand. In 2010 consumers consulted 5 sources prior to making a decision. In 2011, that number rose to over 10 sources. These results are supported by another study by McKinsey Quarterly called the Consumer Decision Journey. In this study, McKinsey declares that consumers themselves have a significant role in producing content that helps the next wave of consumers choose a brand.
In total, these studies evaluated the behavior of over 25,000 consumers from 17 different industries in over half a dozen countries. Both studies conclude that consumers are influenced by multiple touch-points along their decision journey, that traditional media is an important part of the awareness of a brand but that user generated content plays a critical role as trusted research. McKinsey and Google both confirm what the authors of The Cluetrain Manifesto prophetically claimed over 14 years ago – that markets are conversations.
@WCNTV Commentary: This is a excellent example of Transmedia Storytelling,  Transmedia Brandcasting however could triple the income and effectiveness of the program.  Visit www.wcntv.tv to learn more.
10